aSTROLOGY sERVICES
Services Tailored to Your Needs
Are you interested in unraveling the mysteries of your personal horoscope? Are there significant changes happening in your life? Do you have questions about your career or your relationship? Are you planning an important event? Whether you are doing some self-analysis or interested in knowing what's coming down the road, an astrology reading can provide some valuable insight.
Aside from identifying personality strengths and weaknesses, your chart can reveal times of change, turning points, and potential challenges, as well as new opportunities for personal growth.
Chart Services
We offer a wide variety of services, personal readings in the form of online consultations, pre-recorded chart analysis, group webinars, and written reports. Hourly consultation rates are available.
Live Consultations with a professional astrologer are available by appointment only. This service is an online consultation with the astrologer via webinar; clients will observe the chart via screen-sharing during the session. Sessions can be for individuals or for groups, and can be recorded.
Recorded Readings do not require participation by the client,
they are performed and recorded via MP4 format and transferred via Internet secure share folders. Readings include PDF chart printouts.
Reports – Various written reports are available, including a Natal Report, Child's Natal Report, Solar Return, Compatibility Analysis, and more. Each report includes analysis and color chart printouts.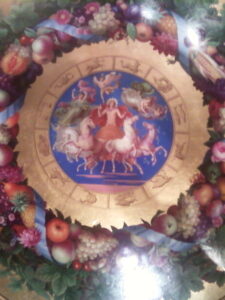 "Life is a constant evolution, and an astrology reading reveals the areas of life that are ripe for change."
Available Services
A Little Something for Everyone
A wide variety of services are available. If you need a service that isn't listed here,
contact me. I'm open to a variety of unique projects.
Natal Horoscope (age 18 & older) $150
The birth chart is a map of the planetary energies that were prevalent at the exact time of birth. This complete analysis covers individual chart components, defining your strengths and outlining the basic energies that you are working with. It also highlights potential and opportunities, how you relate to others, emotional and ego needs, personality traits and tendencies. This is a thorough 90-minute online session. A full-color Natal Chart report is also available for purchase.
Transit Readings $120
This live online session focuses on current planetary energies that can indicate charges in various areas of life (such as career, relationships, personal development), your attitude and environment, and may highlight internal urges or events that happen around you to which you must respond. The transit reading encompasses a one-year time span.
Yearly Analysis $185
This online session includes transits, progressions, and solar return charts for the current year, emphasizing certain areas of life and the focus during the year, as well as significant timing that might be indicated. This analysis can be done at any time during the year, as it is in effect from birthday to birthday. This is available as a 90-minute online reading, with a written Solar Return chart report and color chart printouts.
Child's Natal Profile (up to age 18) $75
This analysis helps a parent better understand the child's special energies. The chart is a printed report and similar to the Natal Report but geared toward a child's personality traits and talents, how they get along with siblings or friends, social and learning patterns, skills, and much more.
Compatibility Analysis $120
This printed report is a comparison between the charts of two people. The analysis indicates how they relate, where differences lie, the purpose of the relationship, long-term relationship potential, etc. Any two charts can be compared, whether it be parent and child, two siblings, two friends, husband/wife, boss and employee, etc.
Electional Charts $75
There are auspicious times to begin important events. An electional chart is when you choose to do something at a particular time, such as getting married, selling your house, buying a car, starting a business, etc. This analysis can help find the best times for your special occasions.
Locational Analysis $80
Relocating? Find out what your new location may offer. Ever wonder how life might be in another location? This written report gives you an idea of how a particular locale will work for you wheat energies will be prevalent in one place versus another. This includes a color AstroMapping printout and an analysis of two specific locations of your choice.
Solar Return Report $65
Discover another look at what this year brings your way! The Solar Return chart is generated for the exact time the Sun comes back to the degree it occupies in the natal chart, while other planets and aspects reflect the current transits; this predictive chart sets the overall tone for the coming year.
Numerology Report $40
Learn what life cycle you are currently experiencing. This written report is based upon your date of birth and full birth name. The report reveals your destiny number, heart's desire, and personality numbers for the current year.
Family Chart Analysis $250
Chart similarities are found in family charts. This online reading outlines chart patterns found in people who are related, which highlights family traits and tendencies, and various roles people assume. This session covers up to 5 family members ($50 for each additional family member.) Includes written report and chart printouts.
Combination charts are available by special request.